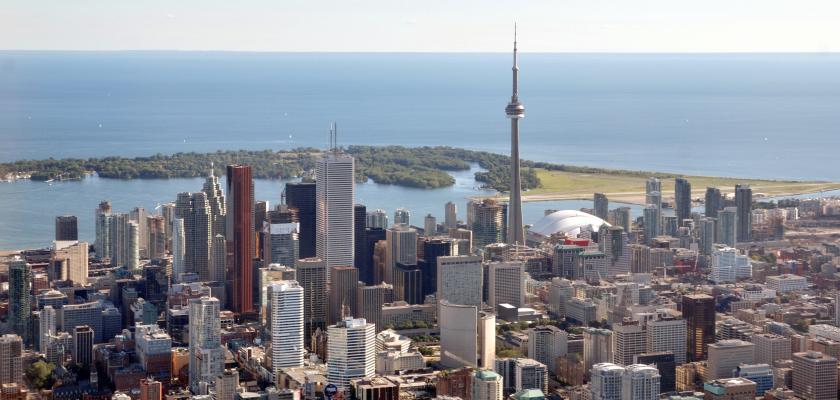 1. How long is my Canadian Language Benchmark (CLB) assessment valid for?
A: The CLB assessment is valid up to 12 months.
2. Am I eligible for the PAIE program?
See complete eligibility criteria section for more detailed information
3. Which language assessments does the PAIE Program accept?
The PAIE program will only accept ELTPA, CLBA or CLBPT results for admission.
4. How do I book an appointment to complete my language assessment?
Canadian Citizens: Contact the Centre for Education and Training at (905) 279-0024 or Overland Learning Centre at (416) 395-5080 for information and to book an appointment.
Permanent Residents and Protected Persons: Contact YMCA at (416) 925 5462 for information and to book an appointment.
5. Will the PAIE Program prepare me for registration with PEO or APGO?
The PAIE Program does not conduct or prepare clients for confirmatory exams, nor do we provide credit hours. The PAIE program assists clients to help them secure work experience opportunities in their field that would count toward the Canadian experience requirement for licensing and certification. We also help to clarify licensing and certification processes by offering workshops led by representatives from PEO, and APGO .
6. How much does it cost?
If you are selected to participate in the PAIE Program, there will be a program fee of $399+HST.
7. If I am accepted into the PAIE Program, when will I begin my work placement?
Because work placements are driven by labour market and employer demand, readiness of individual participants for employment, and a successful match being made; this happens at different times for each participant. Final hiring decisions are made by the employer and while every effort will be made to secure a work experience opportunity for all PAIE Participants, we cannot guarantee this.
8. How much time will I need to commit to PAIE if I am selected to participate in the program?
At a minimum, participants should be prepared to attend meetings, training and workshops on a part-time basis during the day, evening and on Saturdays, as required, for a period of approximately 9 months. Participants should also be prepared to devote time to meet with their PAIE Coordinator weekly for employment coaching, as well as be able to spend time independently pursuing job search activities (researching companies, applying for job openings, attending industry events, etc). In general, we recommend being able to devote 20 hours per week to job search, and an additional 5-10 hours per week to attend meetings with your coordinator, and attend our professional workshops.
9. I don't have my credential assessment yet and I know this can be a lengthy process. Should I apply to have my credentials assessed before applying to PAIE or can I wait until I am accepted into the Program?
We do require a credential assessment to be submitted to us once accepted into the program. It is fine to wait until you are accepted to start the evaluation process. Ideally you would submit your assessment results to us at the start of the program, if you are accepted. If you are accepted and have not yet started the process of getting your credentials assessed, we will require you to start right away and submit the assessment as soon as you receive it. However, you may want to consider having your credentials assessed regardless of your acceptance to PAIE, as employers will want to know that your degrees are equivalent to Canadian degrees in the same field.
For a list of credential assessment organizations please visit: Settlement.org
10. Do I have to answer every question on the PAIE Application form?
All mandatory questions are marked with an asterisk (*) on the application form. There are some questions included on the form that are not mandatory but may be applicable to you. Since acceptance into the PAIE Program is a competitive process (we have limited spaces available) it is in your best interest to provide as much information as you can on your application form so that we can adequately assess your candidacy.
11. Will I receive an e-mail from PAIE Staff confirming that you have received my application?
No. After you click "submit", a message will appear on your screen thanking you for submitting your PAIE Application. When you see this message, you can be sure that we have received your application.
12. If I have a Master's /PhD degree from Canada, and a Bachelor's from outside of Canada, am I eligible for the program?
If you have completed Canadian post-secondary education you are not eligible to participate. However, if you are currently enrolled but not finished your degree or diploma then you are still eligible. Professional development courses or certificates will be considered on a case-by-case basis. If you are not sure if you're eligible based on your education status please contact us.
13. Will this program be in person or virtual (online)?
This is a hybrid program with some components of the program delivered in person and some - online (depending on the government directives on COVID-19)
14. If I live outside of the Greater Toronto Area (GTA) can I still participate in the PAIE Program?
All PAIE Program activities take place in the GTA and PAIE works with employers located in the GTA. Therefore, PAIE Program participants must be located in the GTA or within reasonable driving distance (approx.2 hours) to the GTA in order to participate in the Program.
15. Can I participate in PAIE if I'm in another employment program?
Yes, you can still participate in PAIE if you are participating in another program. As long as you feel you can meet the time requirements required for the program.
16. If my first language is English, do I need a CLB test?
No.
17. When can I expect to be informed about the status of my PAIE Application?
We thank all applicants for their interest. However, only those selected for an interview will be contacted.
18. I applied to PAIE during a previous call out but was not accepted into the program, can apply again?
Yes, you are welcome to submit another application if you meet all eligibility criteria for the program.
19. I participated in a previous cohort of the PAIE Program and would like to participate again. Am I eligible to apply?
No. Previous program participants are not eligible to participate in the PAIE Program a second time.